Qucon offers a boiler with membrane panel extended furnace to get more grate area for efficient fuel burning. It is typically necessary for higher capacities above 3-tons/hr upto 6-tons/hr.The time, temperature & turbulance given to the fuel is more as compared to that of a package boiler, resulting in an increase of up to 2% overall.
CombCon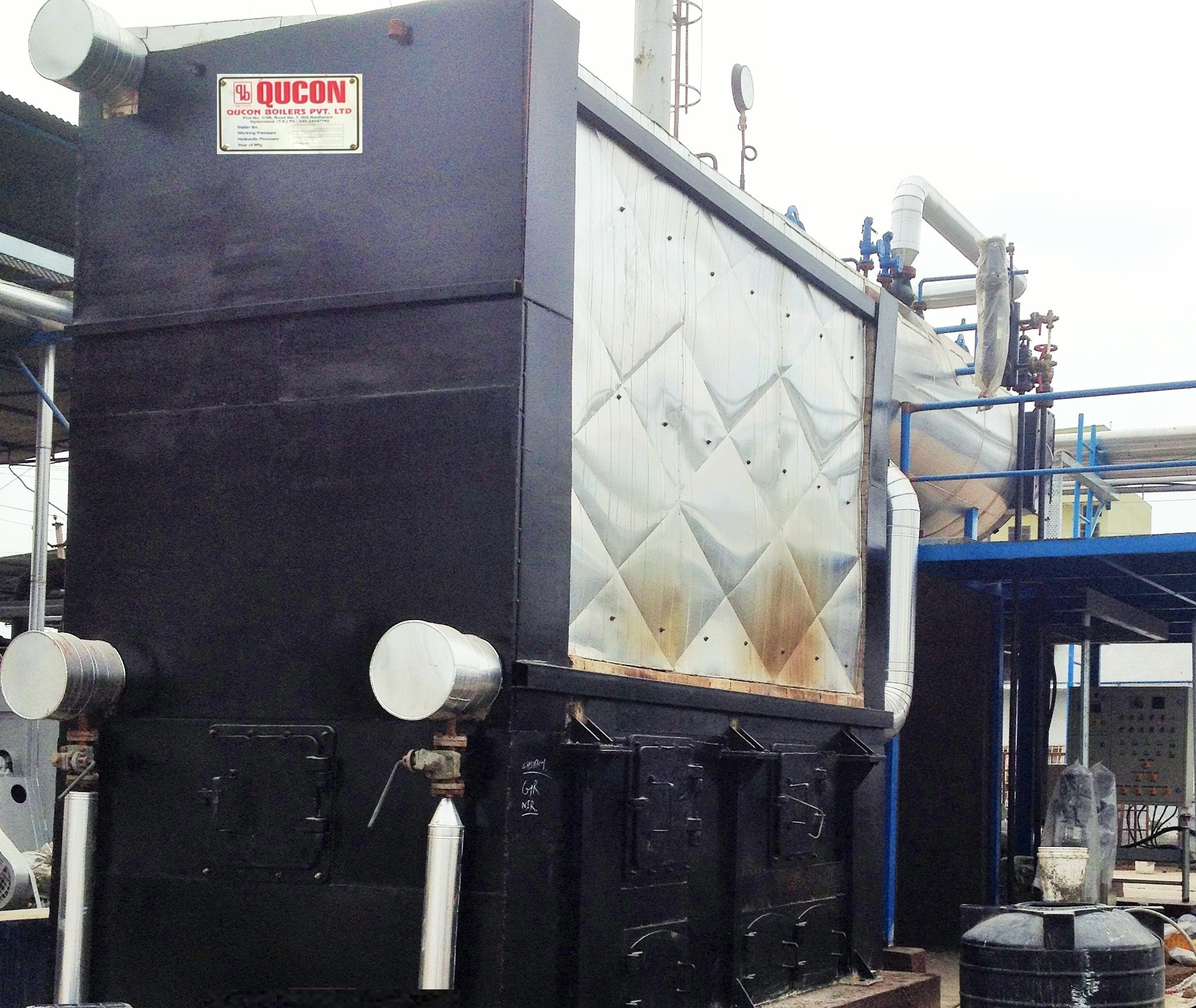 What CombCon offers
Uninterrupted dry steam at rated pressure
Fuel flexiblity
Agro fuel firing possibility
Lower fuel bills due to high thermal efficiency
Thermal efficiency 82% on GCV for conventional fuels-coal, lignite
Thermal efficiency 80% on GCV for agro fuels
Application
Process Plants as
Rice Mill
Food Process
Paper
Textile
Pharmaceutical
Dairies & Etc.
SAFETY

QUCON Boilers are designed to the latest international / IBR code & are Provided with more than all mandatory safety requirements.



EFFICIENCY

High overall efficiency combined with reliable operation is achieved through Accurate CAD thermal design of the boilers.



RESPONSE

Large water holding capacity of boiler can meet fluctuating steam load.



ACCESSIBILITY

Gas & water side accessibility will reduce maintenance "down time".



PERFORMANCE

consistent & trouble free performance under "Normal Op. Conditions"



FUEL

Multi-Fuel adaptability by selecting appropriate Combustion equipment.



STEAM PURITY

Large disengaging surface & free board distance in boiler ensures high purity Up to 98% dry saturated steam under adverse operating conditions.