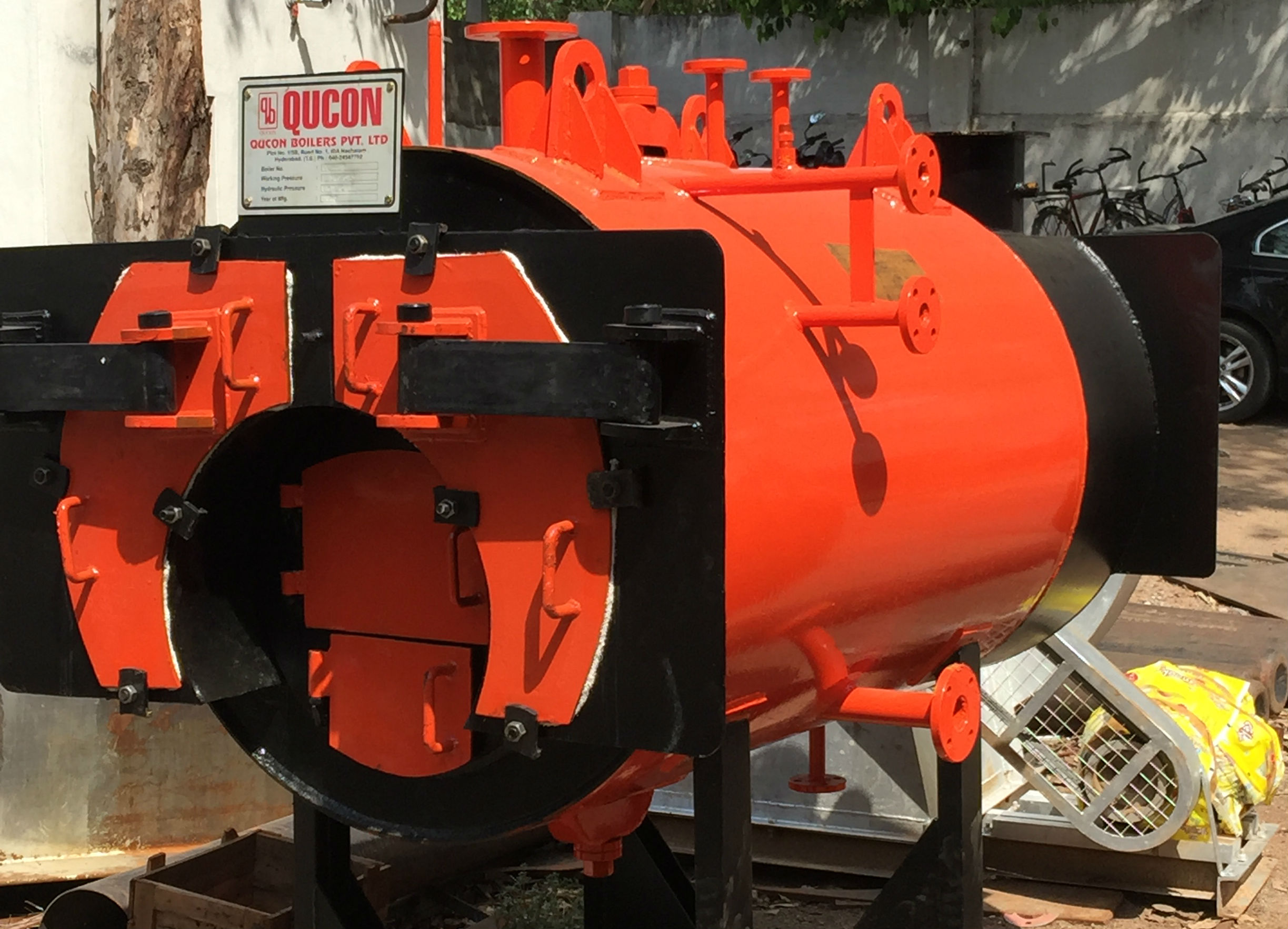 Addressing the huge need in micro and small scale industries, Qucon Boilers have developed "Small Industrial Boilers" which are popularly known as "SIB Boilers" . Qucon offers SIB's to run on solid fuel up to 300kg's per hour. These are for small industries. These Boilers are made in accordance with Latest IBR Act Chapter-XIV.
SPECIAL FEATURES
SAFETY

Qucon Boilers are designed to the latest International / IBR codes & are provided with more than mandatory safety requirements.



EFFICIENCY

High overall efficiency combined with reliable operation is achieved through accurate CAD thermal design of the boilers.



RESPONSE

Large water holding capacity of boiler can meet fluctuating steam load.



ACCESSIBILITY

Gas & water side accessibility will reduce maintenance " down time".



PERFORMANCE

Consistent & trouble free performance under "Normal Operating Conditions".



REFRACTORY

Minimum refractory, very less cost of maintenance.



FUEL

Multi-Fuel adaptability by selecting appropriate Combustion equipment.



STEAM PURITY

Large disengaging surface & free board distance in boiler ensures high purity up to 98% dry saturated steam under adverse operating conditions.



INSULATION

Glass wool / Mineral-Wool insulation with rigid steel cladding provides High insulation & does not get damaged like aluminum cladded surface.



CONSTRUCTION

Pressue & Non Pressue Parts both are ruggedly constructed to meet most adverse operating conditions in boiler house's.