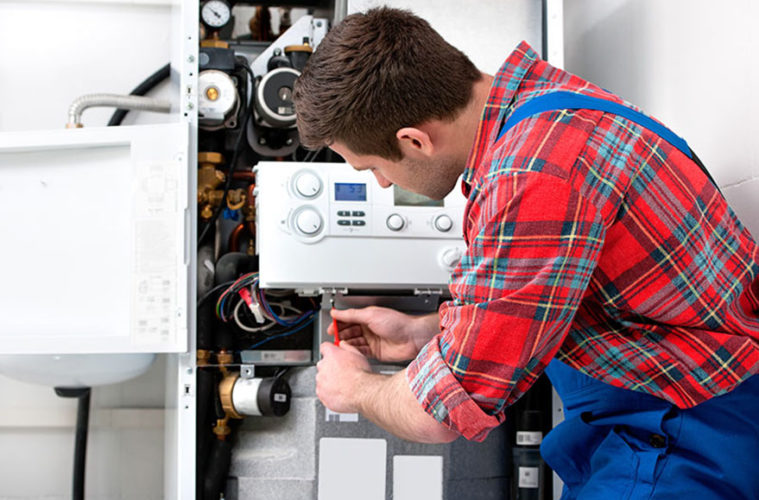 QUCON BOILERS is Providing a cloud based IOT enabler of BOILERS PARAMETERS for remote monitoring of all the parameters (WIRELESS BOILER),
Using which, one can monitor parameters of the BOILER REMOTELY and store the data and take an immediate rectification action if the parameters have crossed the set value which are received through SMS and email alerts.
QUCON BOILERS SERVICES NCT-907 is a smart Modbus / RTU to GPRS gateway, designed to transmit data transparently over GSM / GPRS cellular networks.
Gateway is integrated with 32bit ARM Cortex, with application firmware to communicate with GSM/GPRS engine. It can operate as server or client mode; accept with dynamic IP or static IP. As compared to PSTN or GSM dialup or lease line, the NCT-907 with GPRS communication link provide a cost economical approach to achieve a "always ON" packetized data network.
Easy to plug and play allows migrating your traditional serial communication system to the advance GPRS link, without tedious application development and in depth knowledge on AT command or GPRS. You can view the device like "virtual serial wire over the air" that links all your remote equipments to the central PC/Server. It is a full transparent protocol in-dependent gateway. It is easy to configure, manage, and monitor remote devices on a private network over the Internet.
The device can configured or update firmware over the air (OTA).
What can be monitored online?
TRACK BOILER FLUE GAS TEMPERATURES ONLINE.
Online monitoring of Boiler Temperatures. (If the temperatures are steadily increasing. We can note that the Boiler is either getting scaled or is getting choked by ash deposits).
TRACK BOILER FEED PUMPS STATUS ONLINE.
Online monitoring of FEED PUMPS (ON / OFF CYCLE).
TRACK BOILER BLOWERS STATUS ONLINE.
TRACK BOILER BLOWERS STATUS ONLINE. Online monitoring of ID/FD FANS (ON / OFF CYCLE).
TRACK BOILER PRESSURE STATUS ONLINE.
Online monitoring of Boiler Working Pressure.
TRACK THE COMPLETE DATA ON A DAILY / MONTHLY BASIS ON A GRAPH CHART.
IMMEDIATELY SPOT IF SOMETHING IS WRONG.
Get alerts Via 'SMS or Email' incase the parameters are exceeding the set points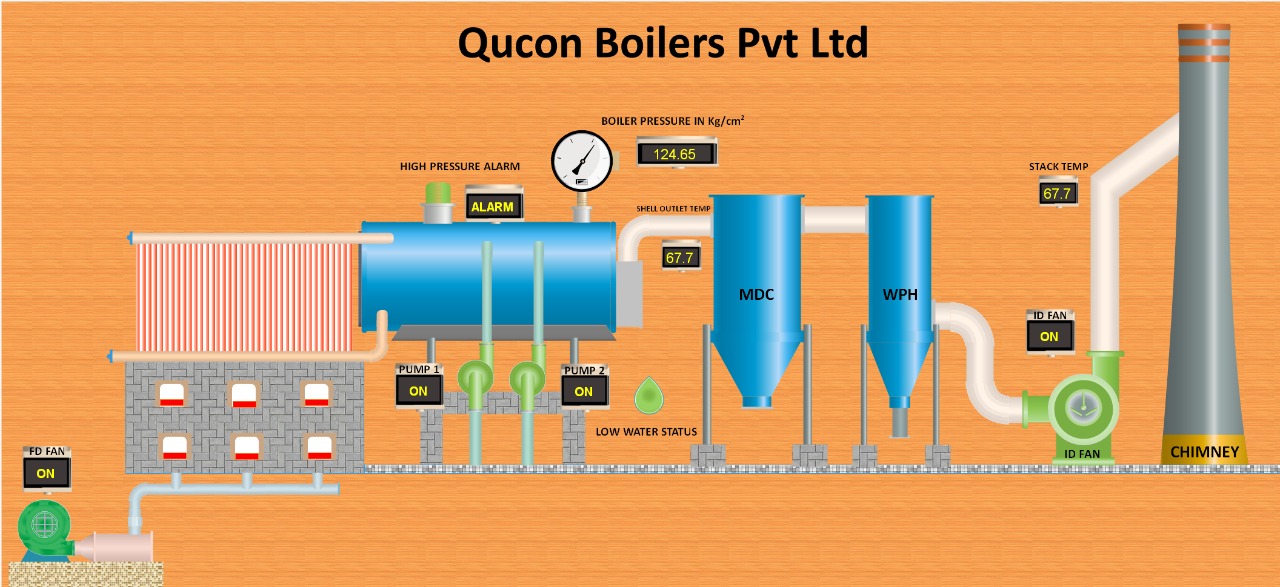 QUCON BOILERS provides the solution of alerts for the abnormalities of the Boiler/Machinery. It automatically notifies operations team and provides for faster response to critical alerts. These alerts can notify the concerned (Supervisor) in case the parameters are not maintained in the prescribed safer limits. This in turn prevents unnecessary Break downs.
Immediate action on the warning alerts will save "TIME AND MONEY".
QUCON BOILERS NOTIFICATION':
The client along with 3 registered mobile numbers indicated by the client will all be informed simultaneously "via SMS". if the readings are not maintained within the prescribed limits.
Salient features covered (In case of Boilers operation)
Receive SMS alert notification for 'VERY HIGH BOILER PRESSURE'
Receive SMS alert notification for 'VERY LOW WATER LEVEL OF THE BOILER'
Receive SMS alert notification if 'ID FAN TRIPS'
Receive SMS alert notification if 'FEED PUMP TRIPS'