HuskCon is specially designed equipment to suit Rice Millers & Agro based Industries, where the waste is used as fuel for the boiler through pneumatically controlled conveying & firing system to achieve optimum combustion efficiency. Available heat is suitably balanced through adequate heat transfer area to achieve optimum efficiency from the Boiler.
The Boilers are available in top feed & external furnace designs as well as fluidized Bed. HuskCon boilers are available in a wide range from 1000kgs/hr to 5000kgs/hr. Husk fired Boilers are fully automatic right from fuel feeding to ash removal through dust collection system.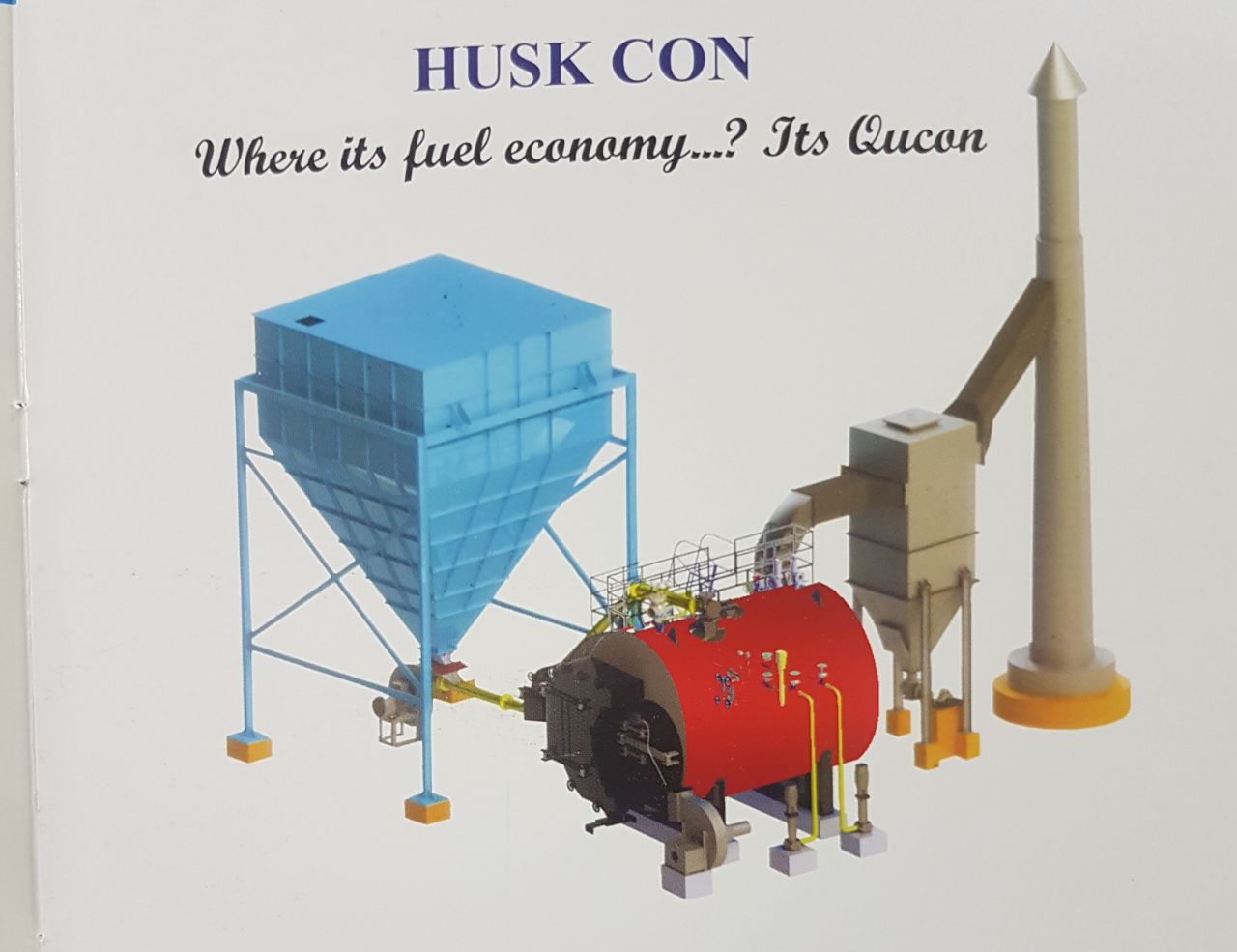 Applications
Process Plants such as
Rice Mill
Food Process
Paper
Textile
Pharmaceutical
Dairies & Etc.
SAFETY

QUCON Boilers are designed to the latest international / IBR code & are Provided with more than all mandatory safety requirements.



EFFICIENCY

High overall efficiency combined with reliable operation is achieved through Accurate CAD thermal design of the boilers.



RESPONSE

Large water holding capacity of boiler can meet fluctuating steam load.



ACCESSIBILITY

Gas & water side accessibility will reduce maintenance "down time".



PERFORMANCE

consistent & trouble free performance under "Normal Op. Conditions"



REFRACTORY

Minimum refractory, very less cost of maintenance.



FUEL

Multi-Fuel adaptability by selecting appropriate Combustion equipment.